WORLD SIPHONIST CHAMPIONSHIP 2023(WSC2023)
WSC will be back!
Updated on January 23, 2023
After several years of postponement, we have decided to hold WSC 2023 in Japan this fall.
The scheduled event in China will be postponed to the spring of 2024.
The dates for WSC2023 will be released very soon.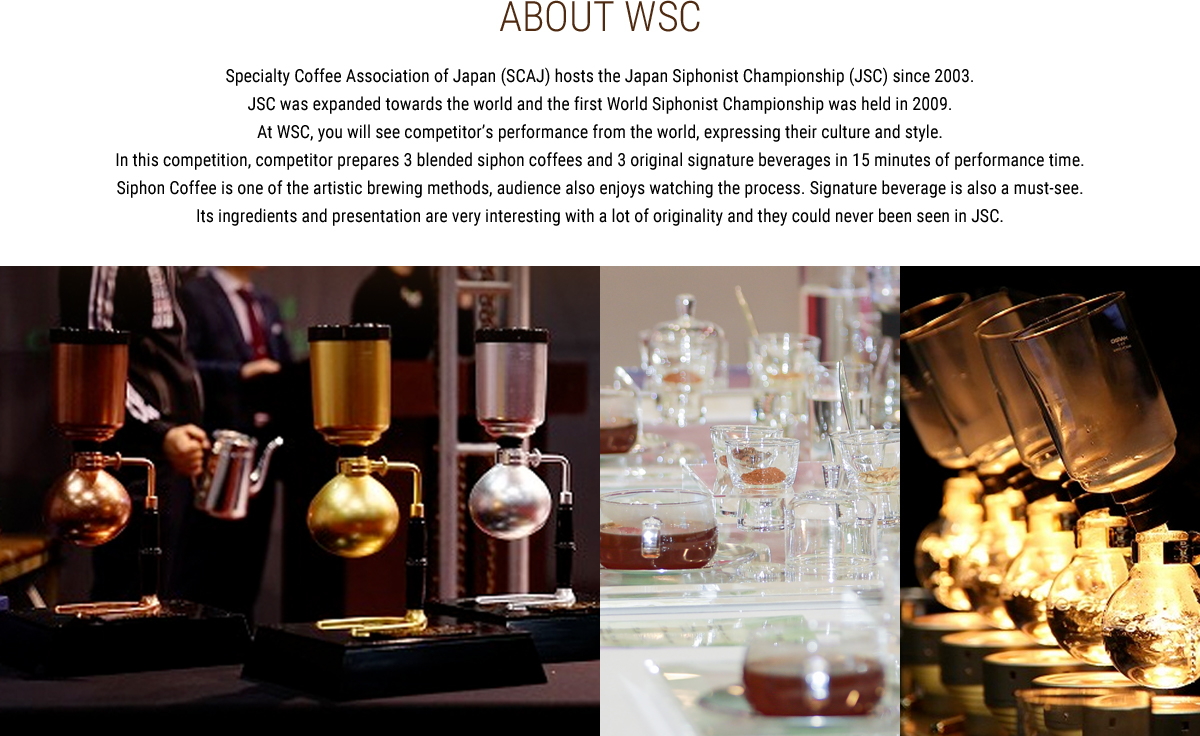 Siphon Coffee

Siphon coffee is a brewing method that involves a process of mixing coffee with boiling water ascended from the flask through siphonage to extract and filter the coffee.

Siphon Coffee

SCAJ

The Specialty Coffee Association of Japan(SCAJ) raises awareness and deepens understanding of Specialty Coffee among Japanese consumers and coffee growers around the world.

SCAJ

MOVIE

SCAJ Conference & Exhibition Official Youtube Channel

MOVIE